Sunday, 2. December 2012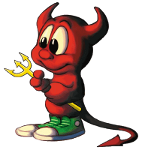 In my article "Backup your FreeNAS/NAS4Free shares automatically" I described how to set up automatic backups via RSYNC. To restore a entire backup of a share without altering date, owner and permissions this how-to shows you how.
Finally you just need a single command. In general you can use this command on FreeBSD as well. For GNU/Linux you may need to change just one option.
I have already used this command successfully.
Category: German Posts, GNU/Linux, How Tos, NAS, Network | Comments (0)