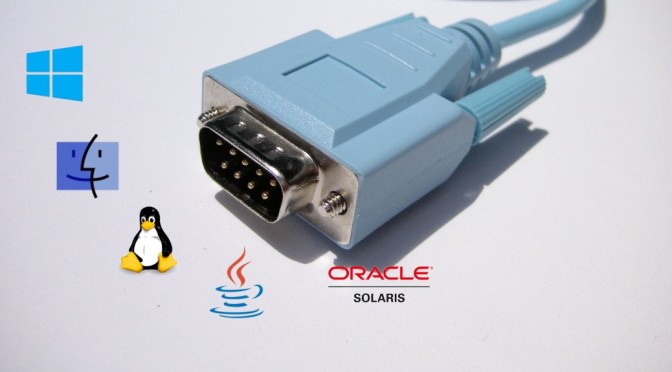 ShowAllPorts – RS-232 Portlister
GPS Logger, measuring devices and similar instruments are connected via serial cable to a computer. To find out the correct device name is cumbersome.
ShowAllPorts specify all real and virtual serial ports on the machine. It cooperates with in-built ports as well as with USB-to-RS-232 adapters. It recognizes the last connected RS-232 adapter if desired and shows if the port is busy or not. ShowAllPorts is cross-platform and works on Microsoft Windows®, GNU/Linux, Mac OS X® and Solaris.
Features
Cross platform: Native libraries support Microsoft Windows® (x86, x86-64), Linux (x86, x86-64), Solaris (x86, x86-64), Mac OS X® (x86, x86-64, PPC, PPC64).
Graphical user interface (GUI)
Specify the name(s) of the last connected USB-to-RS-232 adapter(s) if desired.
Specify whether a port is busy or not if desired
Requirements
PC with Microsoft Windows® XP or higher
PC with GNU/Linux or Solaris
Macintosh® with Mac OS X® 10.4 (Tiger) or higher
Java 5 or higher (OpenJDK oder Oracle's Java™)
Screenshots
Windows®
Windows® 7

Mac OS X®
OS X® 10.9 – Mavericks
GNU/Linux
Linux Mint 17.1  (Rebecca) – Cinnamon Desktop
Changelog
Version
Log
1.1

Copy & paste context menu
jSSC 2.8.0 library update
Recognizes

/dev/cu.*

beneath

/dec/tty.*

ports on Mac OS X®
Installer for GNU/Linux and Windows
App-bundle for Mac OS X
Posting on my blog
Acknowledgment
Thanks to Alexey Sokolov for the jSSC library, ShowAllPorts is build on. (https://github.com/scream3r/java-simple-serial-connector).
Licence
Licensed under the Apache License, Version 2.0 (the "License"); you may not use this file except in compliance with the License. You may obtain a copy of the License at http://www.apache.org/licenses/LICENSE-2.0 Unless required by applicable law or agreed to in writing, software distributed under the License is distributed on an "AS IS" BASIS, WITHOUT WARRANTIES OR CONDITIONS OF ANY KIND, either express or implied. See the License for the specific language governing permissions and limitations under the License.
Download
Platform
Download
  Windows®
 ShowAllPorts-1.1-setup.exe.zip
 Mac OS X®
 ShowAllPorts-1.1.MacOSX.zip
 Linux Mint/Ubuntu
showallports-1.1_all.deb
GNU/Linux

(all Distributions*)

showallports-1.1.run***
Generic Jar (all Platforms**)

 ShowAllPorts-1.1.fat.jar
Sources
GitHub
* x86 and x86-64/amd64
** supported Systems only
*** Installation : sudo sh showallports-1.1.run