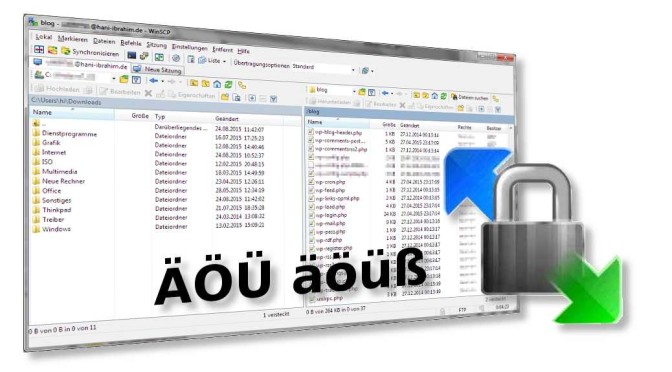 Display special characters on FreeNAS with WinSCP correctly
The integrated filemanager of FreeNAS is not sufficient for some tasks. For Windows users WinSCP provides all missing functions to manage your files on a FreeNAS server, e.g. change ownership of files or to feed your server with data. Only the ssh service has to run.
It is easy to setup session data but by default German umlauts or other non-ASCII characters in file and folder names were not displayed correctly. To avoid this the UTF-8 support of WinSCP has to be activated explicitly. The default setting "auto" is not sufficient. You may find the setting in "Enviroment" in the entry "UTF-coding for filenames" or similar. Turn on this setting solves the problem.
On Filezilla umlauts are displayed correctly by default.